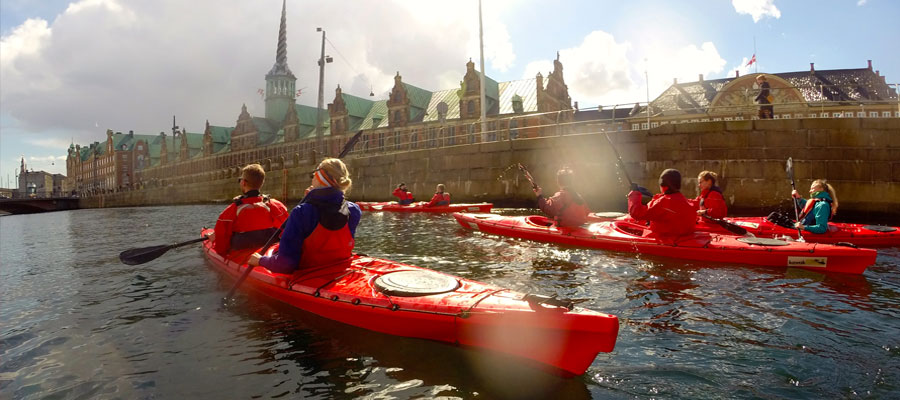 Join us on the water and enjoy the day's last rays of sunshine
Enjoy the late summer evening in the kayak. The trip takes two hours, and we enjoy the day's last warm rays of sunshine. Feel the mood from the quayside as we glide past the warm, cozy cafes, restaurants and city life. There is a unique atmosphere at this time of day.
The experience in short
When you join us on the water you are guaranteed a good and unforgettable experience. On the tour down the beautiful Copenhagen canals, the instructor will tell you about the history, the city and life in Copenhagen. Along the way, we lay side by side and toast in a glass of bubbles.
Is there a better way to bid the evening welcome?