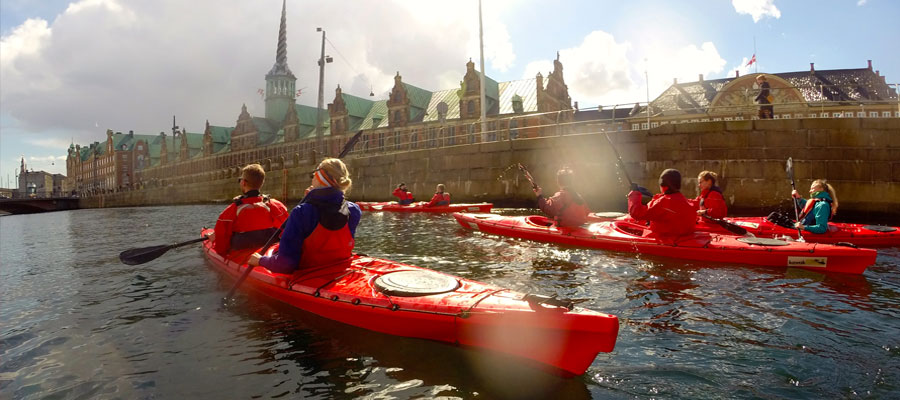 The City Tour is an excellent way to explore Copenhagen!
It takes place everyday at 10.30am and last for two hours. We paddle through the new, old and the hidden parts of Copenhagen, making stops to talk about the history and culture of the city.
EXPERIENCE:
The city became a trading ground from the very beginning of its founding, hence, it makes a memorable experience to paddle through the very same canals that royals, merchants and locals were using throughout the centuries. Moreover, your guide will give a meaning to buildings, streets and bridges through insightful storytelling.
SKILL LEVEL:
No prior experience in kayaking is required and we use stable double sea kayaks which are comfortable and give you enough stability to relax and take pictures. Depending on the experience and the number of people, it is also possible to ask for a single seakayak on spot.
EQUIPMENT:
We provide any necessary clothes needed for kayaking (wetsuits, windproof jackets, water shoes, drybags) and changing rooms with lockers and showers (bring your own towel).