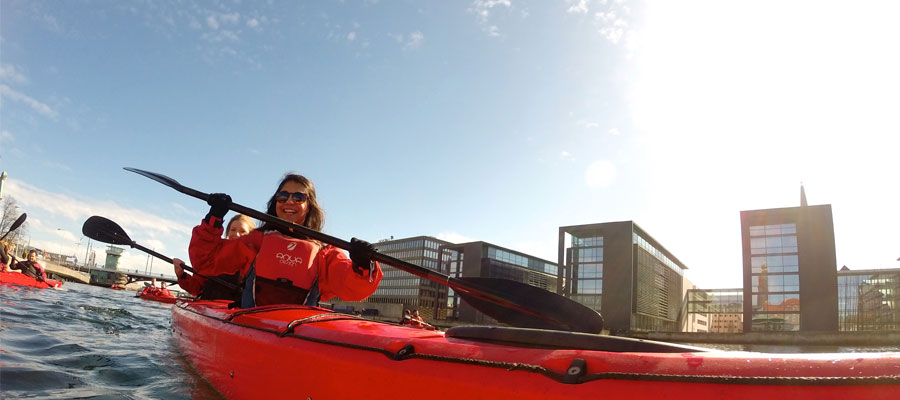 Copenhagen witnessed from a sea kayak – 2 hour tour through the canals of Copenhagen. This is an excellent way to explore Copenhagen—for the first time or the 1,000th time!
From your kayak, you can experience the city from a special angle, gliding calmly through the canals of Copenhagen.
We will begin our journey at Kayak Republic at Knippelsbro,  drifting by the National Bank, heading towards lively and colorful Nyhavn, seeing the Opera House and eventually entering the canals of historical Christianshavn.
The Black Diamond welcomes us into Copenhagen's intimate canals again.  We then head towards Christiansborg through Frederiksholms canal, paddling under beautiful bridges and finding the secret underwater sculpture, Agnete og Havmanden.
The city tour gives you an experience of nature in the heart of Copenhagen.
Do you have specific request to the tour, please let us know 🙂
Minimum amount of persons to book the private tour is 4. If you have any specific requests, please let us know and we will try our best to accommodate it. It is also possible to organize food & drinks at Kayak Bar after the kayaking.