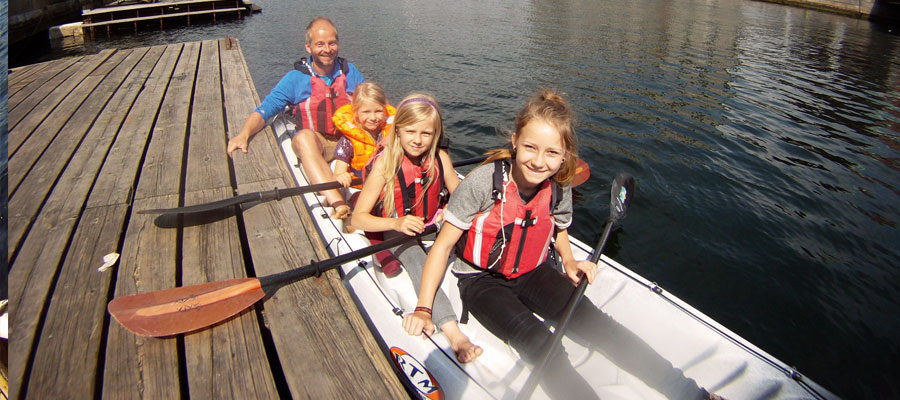 From 295,- DKK
Date and time:
Optional in our opening hours
A 'Double Sit on Top' is a perfect option if you have not yet attended our IPP 2 course to learn the necessary safety drills required for renting a sea kayak.These kayaks are easy to maneuver, stable and will not fill-up with water.
Everybody renting a kayak must meet the following requirements: – Can swim at least 150 meters without a floatation device – Must be 18 years of age or accompanied by a responsible adult.
If these requirements can not be met, you are still able to go for a kayak ride, though you must be accompanied by one of our trained instructors. In any case, it is expected that you will be sober and respectful of our established safety regulations.
Please note that kayak groups larger than four kayaks are required to have an accompanying instructor.
Our kayaks are available on a hourly basis or full day. Our prices include all basic equipment for a day of kayaking: life jacket, paddle, spraydeck and a wetsuit.