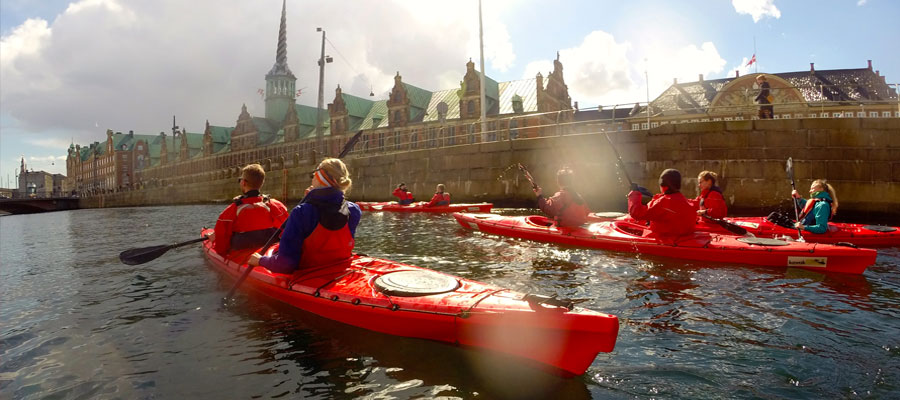 Copenhagen witnessed from a sea kayak - 2 hour tour through the canals of Copenhagen.
 KAYAK TOURS IN COPENHAGEN
A kayak tour with Kayak Republic is an excellent way to explore Copenhagen—for the first time or the 1,000th time!
From our kayaks, you can experience the city of copenhagen from a unique angle, gliding calmly through the canals.
We will paddle at a slow pace so that everyone can feel comfortable. Your guide will take you to points of interest and tell a bit about the different buildings, surroundings and people. Experience the relation between society, history and architecture – and try to point out the footprints of industrialism and urbanism.
Explore our selection of tours on our website and book your tour here!
For a very special kind of tour, the lucia in kayak in december is a very special moment to be on the water or spectating. Read about our event here
Join us for an unforgettable journey where you'll not only enjoy the serene waters but also gain insights into the city's rich history and architectural wonders. Our carefully crafted tours cater to all levels of paddlers, from beginners to experienced. Immerse yourself in the tranquil charm of Copenhagen's canals while creating memories that will last a lifetime. Book your kayak tour now and get ready to explore the heart of Copenhagen from a whole new perspective.