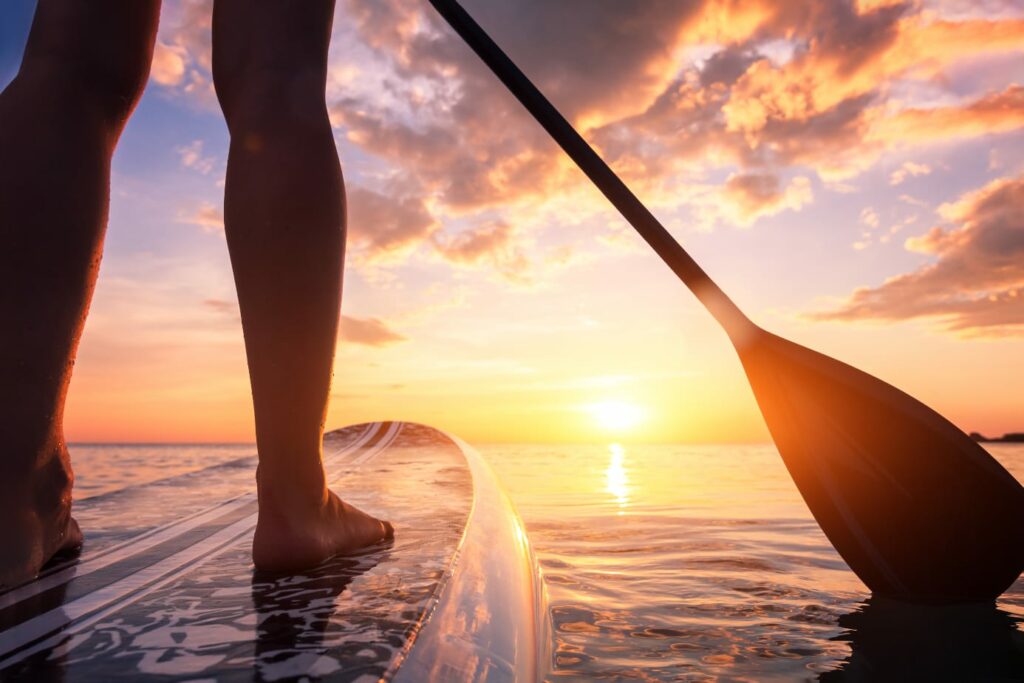 From 195,-
Date and time:
Optional in our opening hours
SUP stands for Stand Up Paddle, which has become a very popular water sport in recent years.  The modern version had its origins in Hawaii, where it was originally surf Long Boards that were used with a paddle.  Today, specialized boards are used and are available in all types, from race to wave surf to cozy trips, on flat water.  We have, in Kayak Republic, boards for rental trips and courses that are suitable for beginners as well as experienced. Also, they work well on completely flat water and the slightly more challenging conditions that occur when there is a lot of traffic in the port's canals.
Cancellation only occurs if there is a strong storm or thunder and lightning. Rain and wind cannot hold us back.