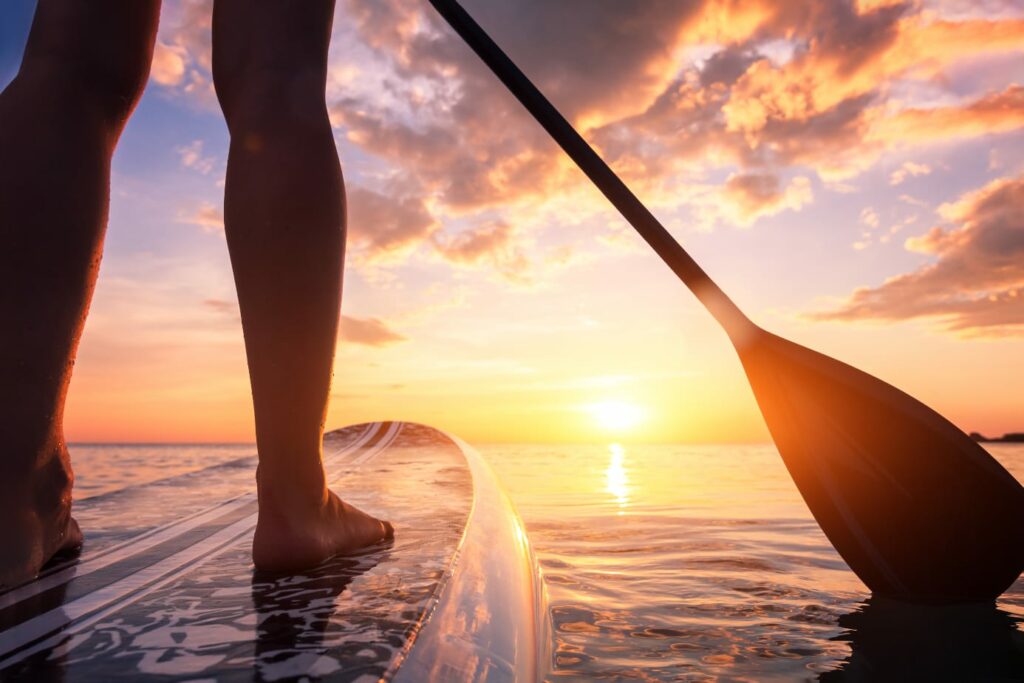 From 195,- DKK
Date and time:
Optional in our opening hours
SUP (STAND UP PADDLE) RENTAL
SUP rental:
Groups larger than 4 SUP boards must book a trip with a guide.
Rent a SUP Board:
To rent a SUP board, you must be able to swim at least 150 meters and have sufficiently good health and physical fitness to be on the water.
Young people under the age of 18 must be accompanied by an instructor or an adult who accepts responsibility for the young person in writing. You must be sober to get on the water, whether accompanied by an instructor or not.
All stated rental prices are incl. all necessary equipment, i.e. SUP board, paddle, leash, life jacket and wetsuit as well as a map of possible routes in the harbour. There will be an option to borrow a locked cabinet for the things you don't want with the water.
SUP is a physical activity where it requires some work to move around the harbor, and you are significantly affected by wind, especially when you stand up.
Therefore, ask the rental staff about the wind direction, and please arrange the trip so that there is a tailwind on the way back.
There is always a risk of falling into the water and getting soaked – therefore only bring things you know can withstand it, as well as a change of clothes for after the trip. On hot days we recommend swimwear, on cooler days it will be possible to borrow wetsuits from us. We also recommend sun protection.
SUP stands for Stand Up Paddle, which has become a very popular water sport in recent years.  The modern version had its origins in Hawaii, where it was originally surf Long Boards that were used with a paddle.  Today, specialized boards are used and are available in all types, from race to wave surf to cozy trips, on flat water.  We have, in Kayak Republic, boards for rental trips and courses that are suitable for beginners as well as experienced. Also, they work well on completely flat water and the slightly more challenging conditions that occur when there is a lot of traffic in the port's canals.
Cancellation only occurs if there is a strong storm or thunder and lightning. Rain and wind cannot hold us back.
You can book your SUP board here.